Excerpt Taken From: HE YAO SUN BIO
http://www.heyaosun.com/default_eng.asp - Sun Ho's blog
Sun is the only Asian singer to top the US Billboard Dance Chart and the UK MusicWeek Chart. She is the first Chinese pop singer to be invited to the 46th Annual Grammy Awards 2004 and to present at the American Dancestar Music Awards 2004. She is also the first Asian pop singer to be invited to the Hollywood Film Festival 2003. It all started when her debut American single "Where Did Love Go" reached #1 on the Billboard's Hot Dance Club Play "Breakout" Chart for the week ending December 22, 2003. Subsequently, three of her singles, "One With You," "Without Love" and "Gone" have reached #1 positions on the Billboard Dance Chart and four of her singles, "One With You," "Without Love," "Ends Of The Earth" and "Gone" have reached #1 positions on the UK MusicWeek Chart.
Sun holds an M.A. degree in Counseling, and worked as a counselor for troubled teens from 1996 to 2001. Since establishing her career as a pop artist in April 2002, she has been involved in raising funds for various charitable organisations. Her humanitarian team had been involved in the Tsunami Disaster Relief Operations (2005), the building of schools, and medical clinics in Indonesia and China. Sun was awarded the "TOYP of Singapore 2002″ Award and "TOYP of the World 2003″ organized by the the Junior Chamber International1 for her social and community work.
In July 2005, Sun opened a streetwear boutique, SKIN Couture, at The Marina Square (Singapore), which carries trendy apparels and accessories from American labels such as True Religion, Antik Denim, Bejeweled, etc. She opened her second store on October 2006 at The Heeren Shops (Singapore) carrying Japanese labels like Queen Of A Luxury Lover, Double Standard, Chelseagarb, etc. Sun and her SKIN partners acquired exclusive distribution for Ed Hardy in Singapore, and opened its first flagship store in Asia at The Heeren Shops (Singapore) on October 29, 2005.
Currently Sun resides in the USA, and travels often to Taiwan and China.
Controversial "China Wine" Video
httpv://www.youtube.com/watch?v=Twxf2LraoEE&feature=player_embedded">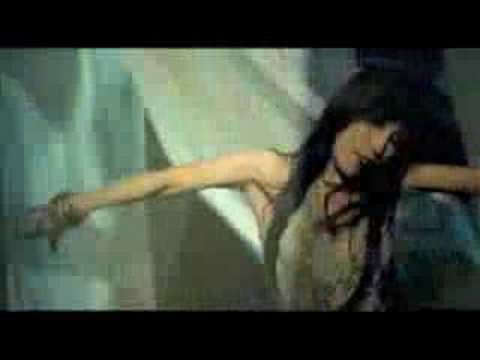 ">
It started with the above controversial youtube video that many thought was distasteful considering that she is a senior pastor's wife and she also holds the position of lay pastor in City Harvest Church. It looks like nobody can withstand the temptation of fame and prestige. Her previous Chinese songs were considered sublime and very popular with the China market. It looks like she sacrificed much to break into the US market as she needs to move there to be closer to where the action is. I doubt that her husband Kong Hee is happy with her decision as there will be long period of separation for the couple.
Her personal reaction  to the "China Wine"  video drawn more controversy as she defended her raunchy outfit and provocative poses in the video. Her response  was quoted below in the blog "Sun Ho's China Wine Music Video – A Controversy?":
About the dance and the song "China Wine" …
The dance with the head roll originated from the infamous Jamaican dancehall move called the Dutty Wine. It was Wyclef's idea to update the move with some Oriental hand movements (as seen in the video's dance choreography). in the China Wine – which is the Jamaican Dutty Wine infused with some Chinese/Asian elements. So contrary to what some think, China Wine does not refer to Chinese alcohol at all! It is a Chinese variation of Dutty Wine!
The Dutty Wine (which stands for "Dirty Wind") is a song by Tony Matterhorn, a dancehall artist. "Dancehall" is not a place, but a style of Jamaican music and it has also become the name for a dance move where "legs move like a butterfly, and neck and posterior simultaneously rotate". And this dance move has become very popular in the world.
My involvement 
My new MV features Wyclef Jean, but also Tony Matterhorn (originator of Dutty Wine) and Elephant Man (another leading dancehall artist). So it is with the endorsement of famous dancehall artists that Wyclef and myself composed China Wine, making it the legitimate successor to Dutty Wine
About pushing my personal "limits" …
I am not for "pushing the limit" just for the sake of doing so. I've had super revealing dresses pushed upon me by sponsors for red-carpet events and I've had to push them right back at the stylist! But that's the style and culture of Hollywood. It's all second nature to them. There's nothing too sexy or taboo about cleavage, that's the norm for red-carpet style! (By the way, it is true also for Hong Kong and Taiwan these days!) If anything, I'm the "weird" one over there when I have to explain to them my reservations and restrictions!results in differing opinions with them at times. They are the experts of what would work in the US. Even then, what works for them does not necessarily always work for me! So we've learned to talk, communicate and accommodate one another. I'm very happy with this arrangement.packaged as a much quieter artist. Not only have I been challenged to dance the best I ever had, I've also been challenged in my stage presence and acting skills!
Additionally, as a new artist in the US, I'm certainly not able to list out my demands and insist on a set of extreme limits for myself, especially when their culture is so different from ours. But I'm thankful that I have a management team that has been very supportive toward me and my personal beliefs, even when this
Making these two music videos has pushed my limits, especially after 5 albums where I was…
Divorce Rumours
Rumours of her divorce with Senior Pastor Kong Hee resurfaced again as she recently returned this week for an investigation by the police into CHC commercial activities.  She is accompanied by a male friend (see picture below) instead of her husband further fuelling suspicion that her marriage indeed is on the rock. Where is her husband when things are not going too well  for them?
Sexy Pictures
Sun Ho also attracted alot of stick for posing provocatively in sexy outfits recently. She looks more like a worldly superstar than a senior pastor's wife.  If she is just a ordinary church member, I am sure that she will not attract so much negative attention. However, people expect a paastor's wife to behave appropriately and for good reason as there is the misleading factor there.
Young people may follow the image of their pastor's wife and behave like her. Some pictures of Sun Ho that are both daring and provocative are posted below:
Written by: Gilbert Goh
Number of View: 34201