Hi Gilbert,
I have been divorced for nearly a year already. However, the recovery process seems to take forever.
It's like you thought that you are able to move on in your life and then some court matters surface, and you are back to a wreck again…. and have to go through the whole emotional stages again…grief, denial, acceptance etc. Its really a horrible experience.
Anyone out there has gone to any support group? I am keen to join one to know that I am not alone in this journey.
 I need to maintain my sanity for the sake of my 6 year old daughter. My ex is still staying in our  matrimonial home that I have being paying for for the last 7 years and he still refused to move out. The court is taking forever in the ancillary matters.
But thank God it is finally coming to an end. I pray that the ancillary matters can be settled finally in late July during the court hearing and I can finally sell off my property and settle some of his debts that he left me with. I am staying with my mum now.
Moreover, I am currently unemployed and facing anxiety everyday.
 And school holidays have made things worse as my daughter sticks to me so much.  I have been going through alot of ups and downs with my emotions. I am trying to look for a  job but I find it really hard to cope with my mood swings.
I am on anti  depressant 2 fluoxetine a day.
I went for a couple of interviews but was  extremely discouraged when I don't hear any news and now I end up in a low  mood again and I cant seem to pick myself up.
I dont know if I have a mood  disorder or what. I can't seem to cope with my depression.
Even lost  interest to play with my daughter.
Very sad.
Regds,
Vivian (name changed)
**********************
Hi Vivian
Thanks for your mail and I empathsize with your situation.
Unemployment can be discouraging and going through a divorce at the same time Рanother potential major event,  must be hard on you.  I would encourage you to quickly settle your divorce and move on with your life.
Due to your severe mood wing, is it better to settle the divorce first and then focus on job searching next? Of course, this won't be possible if you are financially hard pressed. 
According to research, people going through a divorce usually takes between 3-5 years to recover and what you are going through right now is pretty normal. The feeling is like someone close by passes away and depression engulfs the person for a prolonged period.
Focus all your energy on recovery so that you are able to live life normally. There are some things that you can do to speed up the process.
Go for regular exercises so that you are physically fit to handle life's struggles.
Studies have shown that when one exercises, feel-good hormones – endorphines are released into our bodies and they make us feel good. If you do not have a regular exercise routine, starts one now and see the powerful effects immediately!
Read motivational books or online articles for at least half an hour each day to pysche the mind up as we often act out  what we think. Protect the mind so that we think right.
Some motivational websites are as follows:
http://www.motivational-well-being.com/
http://www.bspcn.com/2009/03/10/unemployed-these-10-websites-should-be-your-best-friends/
http://www.inspirationpeak.com/
Speak to positive people so that we are energized by them. Avoid people who speaks negatively.
Financially, how are you doing? Let me know so that we can access your situation and see if we can ask some donors to provide you with some interim financial assistance.
Maybe you can send me your resume next and I will forward it to our volunteer career coach for her assessment.
Do you also need our voluntary counselling services? It will be better  if you have someone to talk to during this tough period.
Our support services are all free of charge.
Do let me know so that I can direct you to the relevant people for some support.
Lastly, can I have your permission to post this  mail on my site?
I will leave out your name of course to protect your identity.
Now, I want you to take 5 minutes to go through this youtube video "Extraordinary life".  It is both powerful and inspiring Рenjoy.
httpv://www.youtube.com/watch?v=6RQ4WVeLKJI&feature=player_embedded">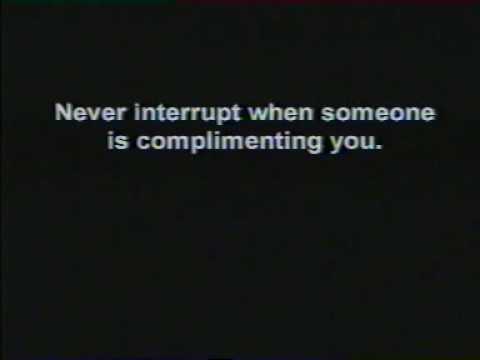 #!
Take care and never give up. We are here for you.
Regds,
Gilbert
PS: We will assign a career coach and counsellor to assist Vivian in her rebuilding journey.
Number of View: 1234